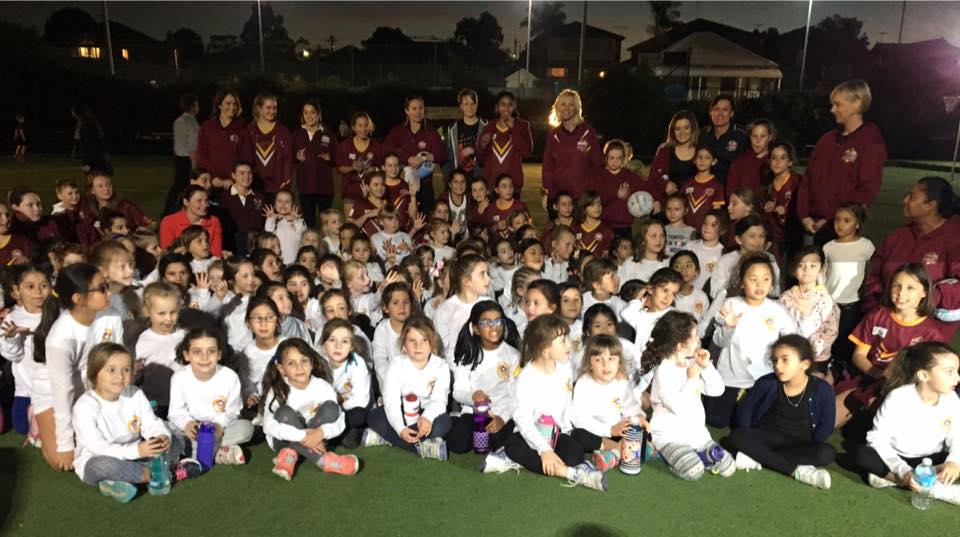 Briars NSG (Netstars) Program
Suncorp NetSetGO is Australia's official starter program. It's a chance to learn the netball basics, get outside and make some friends. For a lot of kids, this is the first time they'll pick up a netball or chuck on a bib. It's a learning experience. And a lot of fun. If you're young, you're small, and you've got energy to burn. It's time to play netball with Suncorp NetSetGO. Here at Briars Netball, we start with a 10 week program which is suitable for 5 – 7 year old children and run by experienced and dedicated coaches.
Term-2:

Friday Afternoon 5-6pm 

(during school term-2)
Where:
Briars Sports, 14 Ian Parade, Concord
Cost:
$210 which includes lots of fun!!
Registration for our Briars Netball Netstars Program 2024 will open January 1st.
Link to PlayHQ – CLICK HERE.
Remember to apply for your Kids voucher, the NSW Active Kids vouchers can also be used prior to payment and cannot be applied retrospectively.
Registration will close on 14th April or earlier if the program is full.
Proof of age is required if not provided previously, this can be sent to juniornetballregistrar@briarssports.com.au