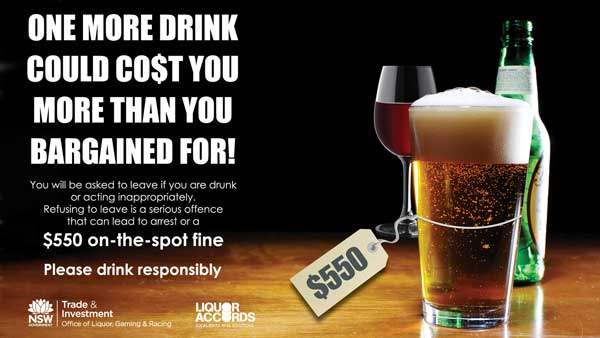 Briars Sports has recently signed the Burwood/Canada Bay Liquor Accord Terms & Agreement and Code of Conduct which has been put in place for the purpose of eliminating or reducing alcohol related anti-social behaviour, alcohol related harm and alcohol related violence in the Burwood/Canada Bay Liquor Accord area.
Briars Sports will achieve this by;
 Ensuring Responsible Service of Alcohol requirements are upheld at all times.
Implementing the Standard Barring Policy across the Burwood/Canada Bay area
 Introducing initiatives to reduce the incidence of drink driving.
Working with the Liquor Accord and the local licensing police to educate Members of the benefits to the Club, our members and to the local Community, of the Responsible Service and Consumption of Alcohol,
Copies of the Burwood/Canada Bay Liquor Accord Standard Barring Policy and Code of Conduct and Briars Sports Responsible Service of Alcohol Policy can be downloaded below.
Burwood Canada Bay Code of Conduct.pdf
Burwood Canada Bay Standard Barring Policy.pdf
Briars at Greenlees RSA House Policy.pdf