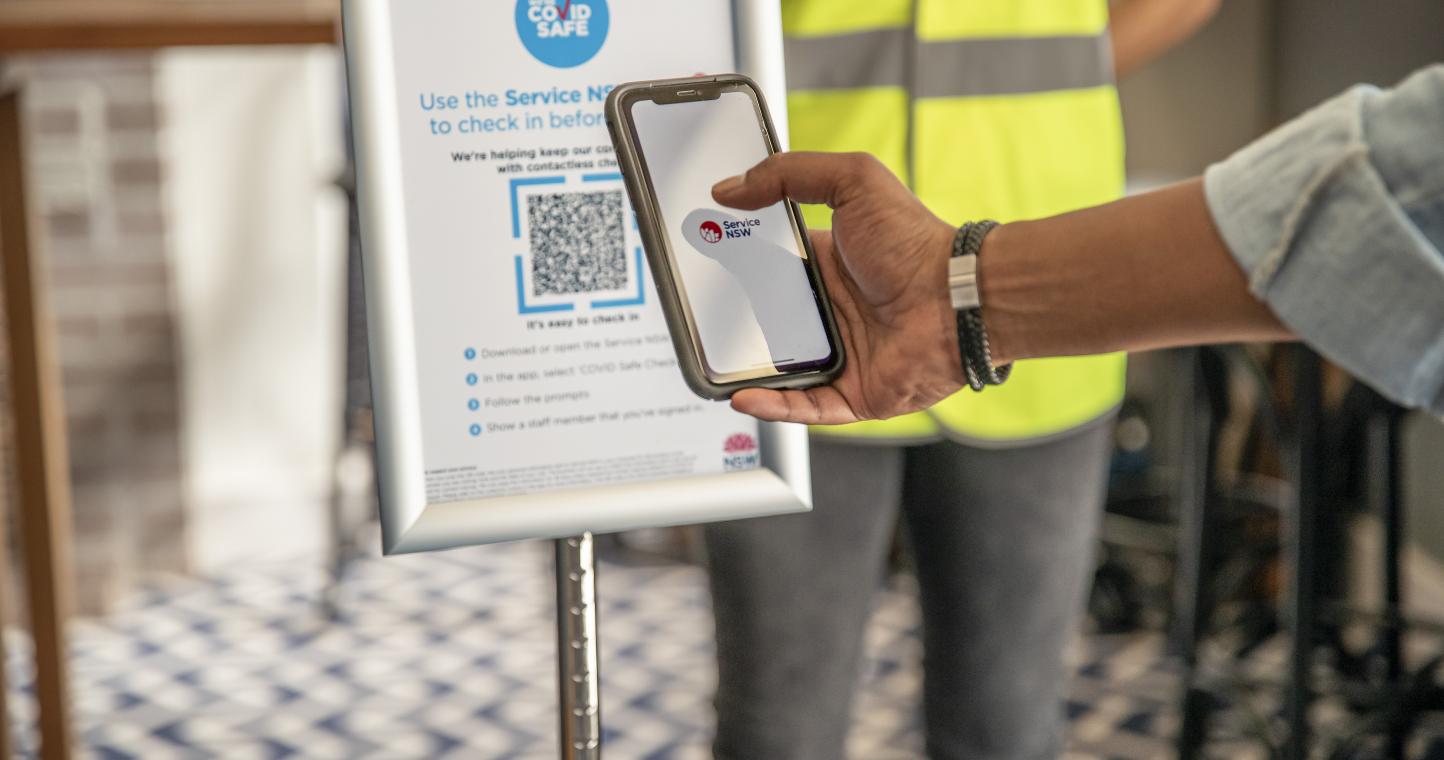 We pride ourselves in being a COVID Safe Venue
The NSW Government has mandated new entry requirements for all hospitality venues.
From January 1st Briars Sports along with every pub/club in the state MUST USE the Service NSW QR check in to allow for Covid contact tracing.
We strongly recommend that if you have not already done so, you should download the Service NSW app. This will mean your details are saved and you will not have to manually enter them each time you want to scan in to a business.
If you are a member or guest you will need to do the following upon entering Briars Sports:
Hold your smart phone camera up to the QR code which can be found on posters at entrance points. Simply hover the camera over the code as if you were going to take a photo of it.
Click the link that pops up on your screen and follow the prompts until you are checked in with the Service NSW app.
Don't forget to check-out when you leave, which you can do from within the app.
If you don't have a smartphone, don't worry, our friendly staff will assist you to check-in.
Thank you for your cooperation and understanding as we comply with these latest government mandated measures for all our safety.
We encourage Briars Sports Members to swipe their membership card upon entering to collect points and take part in club promotions
COVID19 – Safety Marshals are always on duty to ensure that social distancing is being observed and everyone remains seated to reduce intermingling.
Staff regularly sanitise high touch points including gaming machines, tables, chairs, railings and bathroom facilities. While hand sanitiser is readily available for personal use.
Co-operation with Club staff is obligatory for all Members, guests and visitors. You can assist in this process by staying home if you feel unwell or have any symptoms associated with COVID-19.
If you have visited any of the latest COVID-19 case locations, we respectfully ask on behalf of everyone at Briars Sports, that you do not visit the club until you have been medically cleared.
We value your support in keeping Briars Sports a COVID Safe Venue.