Briars Hockey
July 2022 – Quarterly Report
Juniors – Congratulations SEHA U15 Boys Reps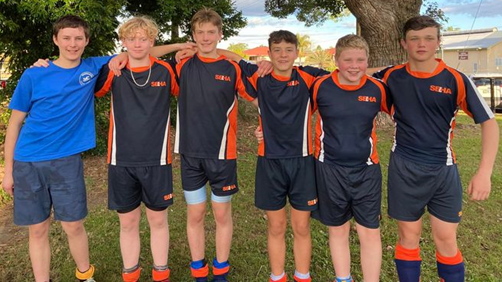 It was the U15 boys' turn to represent SEHA at their State Championships in Grafton last weekend. Six wonderful Briars were representing SEHA and they all put in a huge effort into their 5 games producing some brilliant individual and team performances. They unfortunately lost their semi-final but should be incredibly proud – as we are of them!
CONGRATULATIONS: Joshua Bourke, Luke Broadbent, Brayden Brook, Felix Fung, Jarrod Holmes and James Reynolds
Juniors – Congratulations NSW & AAP Squad Selections
A HUGE congratulations to 2 more wonderful juniors below on their state squad and AAP selections. Following the U15s Boys State Champs, Brayden Brook and Felix Fung were selected into the U15s NSW Squad. This is a massive achievement and a tribute to the boys' dedication and hard work.
Also, one of our junior boys was added to the U18s NSW Athlete Accelerator Program after brilliant performances at the tournament. Well done James Reynolds!!
Juniors – Goalkeeping Clinic with former Hockeyroo Toni Cronk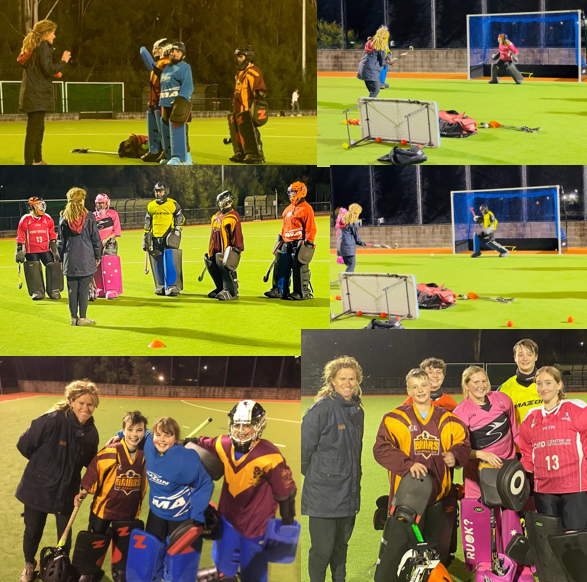 For the past 9 years Toni Cronk has been imparting her wisdom, experience, support and fun onto goalkeepers around the country. This week we were lucky enough to have Toni run 2 goalie clinics with our junior goalies. It was fantastic to be able to provide goalie specific sessions to these wonderful kids and the smiles at the end showed they enjoyed themselves whilst getting a workout!
Juniors – Minkey Gala Day
On Saturday (25 June) our youngest hockey legends will be heading to Pennant Hills and participating in the first Minkey Gala day. Each of our teams will play 3 games against teams in the northern Minkey competition.
There will be some tired legs but undoubtedly happy smiles on each of our 35 Minkey faces!
Recent Briars Hockey Results