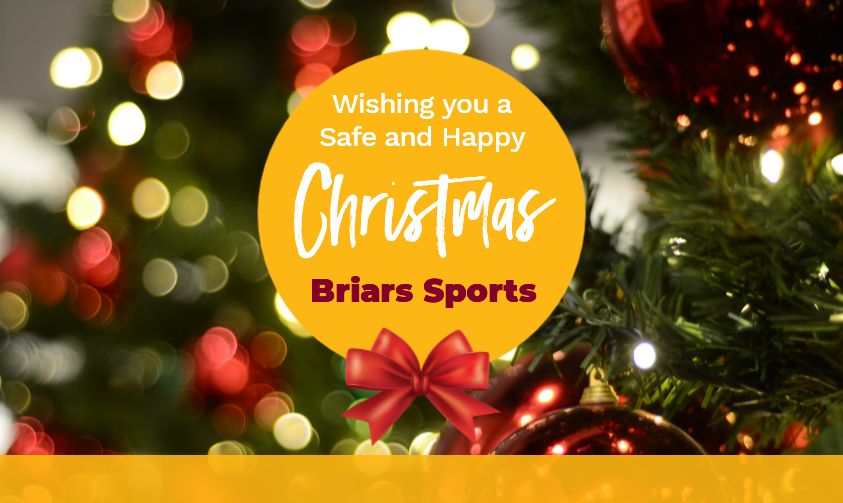 Wishing you a Safe & Happy Christmas
We would like to wish all our members, sporting teams, and especially our volunteers, a safe and Happy Christmas, sparkling with moments of love, laughter, and goodwill.
Thanks for all your efforts and support during a challenging 2020, we look forward to seeing you around the club or on the sporting field in 2021
Merry Christmas!
Brett Howle
Chairman
Trading during the Festive Season
Briars Sports
Closed on Christmas Day, otherwise trading as usual
throughout the Festive season.
Members Badge Draw
There will be no Badge Draw tomorrow but otherwise as per usual every Friday & Monday Night. The Badge Draw is now sitting at $2,500
Meat Raffle
Returns on the 8th January 2021
Joker Draw
As per usual, every Monday & Tuesday night, starts at 6pm.
APL Poker
Poker will not be hosted tonight or on the 31st December.
Bingo
Returns on Tuesday, 12th January 2021
Trivia
Returns on Wednesday, 13th January 2021
---
The Backyard at Briars
Closed from Christmas Day until Dinner Service on
Saturday, 2nd January 2021