Briars Women's Rugby Go International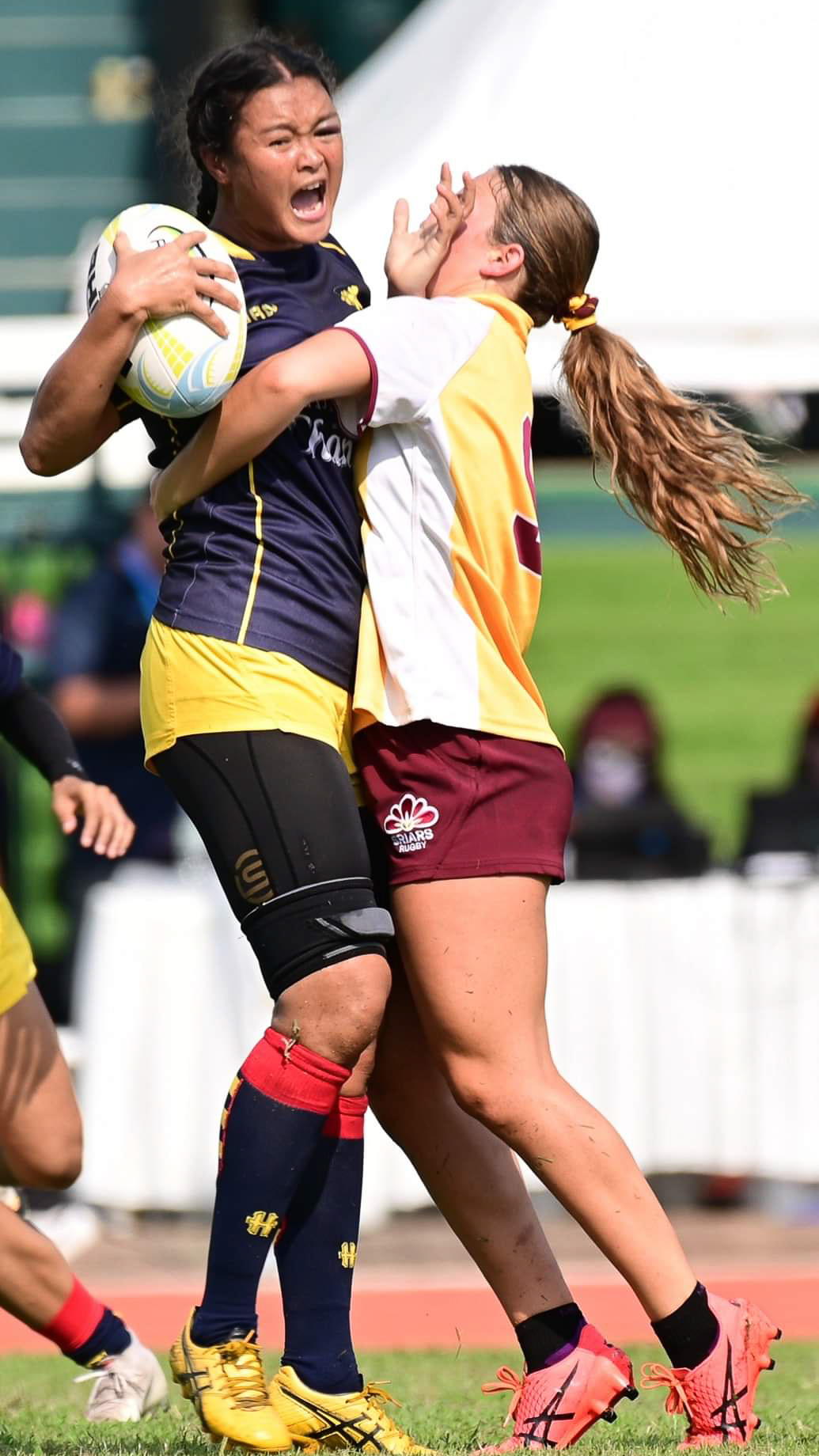 Briars Women's Rugby have gone international, recently competing at the Asia Rugby Women's International Invitational Sevens event as part of the Phuket 7s event. They were invited by Asia Rugby and Thai Rugby to compete against international representative sides from Thailand (A & B sides), Singapore and UAE.
With such short notice, it was impossible for all the Briars Women's players to attend, so a group of 12 experienced players from clubs including Briars, Burraneer, Renegades and Hunters Hill took the journey to Thailand to compete in Phuket.
Unfortunately Trent Eagle, the Briars Women's Rugby team coach could not make the trip to Phuket. Briars Women's Rugby President David Lannan accompanied the team as Manager & Stuart Ryan, a Briars old boy stepped in as their substitute coach, sharing his knowledge (and touring experience) with the team. Renegades Sharon Scott also joined the touring team as chaperone and water runner.
The women's rugby team arrived in Phuket late on the Wednesday night, getting through all the customs and covid requirements and went straight to their accommodation to await negative covid tests. Thursday and Friday was spent acclimatizing to the humidity and heat of Phuket. Training sessions and team bonding sessions were held to get to know team members from other clubs.
Saturday was day 1 of competition with games vs UAE and Singapore. All teams have not played any rugby for a long time due to covid restrictions, so it was great to get out on the field. Unfortunately the results didn't go our way but our tour captain Claire Woolmington scored two tries against Singapore. A well deserved recovery swim then dinner with all the teams at the hotel ended the day.
Day 1 Results
Briars 0 v UAE 19
Briars 10 v Singapore 29
Sunday, day 2 of competition saw Briars up against the hosts, Thailand A and B. Thailand coached by friend of Briars and NZ 7s superstar Lote Raikabula, we knew we were going to be in for a tough game or two. A cooler start to the day helped us to keep Thailand A to their lowest score of the tournament. Unfortunately the heat and lack of game fitness got to us vs Thailand B and we ended up without any wins for the weekend.
Thailand A took out the trophy. An excellent team dinner was held after the event, which enabled everyone to relax and interact with each other, after a big weekend of Rugby 7s.
Day 2 Results
Briars 0 v Thailand A 20
Briars 0 v Thailand B 27
Asia Rugby and Thai Rugby provided an amazing opportunity for well skilled rugby players from Sydney to compete on an international stage. With a bit more preparation Briars hope to compete with the international sides in future events. Briars are working to continue the affiliation with Asia Rugby to compete at further invitational tournaments, already received an invitation for the Dubai 7s International Invitational tournament in December so watch this space!