Briars Squash News – 24/07/2022
Briars @ Thornleigh Junior Open Results
We've had a fantastic weekend at the Thornleigh squash centre hosting the Junior Open Tournament.
There was an amazing turn out with 7 divisions and over 45 Juniors participating, some that have been playing with us for years and some new fresh faces competing for the first time. As always everyone played their hearts out and we had some fantastic matches and an even better atmosphere for everyone that was attending. A very big thanks to our sponsors for this event, Briars Sports, Karakal  & Gripstarsocks for their contribution to this event. We were able to award some awesome prizes to all the winners from socks and grips to Racquets and even cash prizes, this was one of our best one day tournaments yet.
Congratulations to all the winners and players in this tournament, we can't wait to see you up here again for the next one.
Briars Squash News – 03/02/2022
The 2022 Briars Open, the first tournament of the year, had a fantastic turnout given the current environment, with 82 people attending the annual event.  Three junior divisions with 28 juniors participating.
A big thank you to Cheeky monkey squash for live streaming the event, which has been posted on the Thornleigh Squash Facebook page for those who want to see all the action from the past weekend.
An even bigger thankyou to the Sponsors for the event: Briars Sports, Gage Roads, Techni fibre, Karakal, Salming, HEAD & ALTO Group Pennant Hills.
The interest for the event gave us a good indication that the club is returning to the positive position we were in before the second COVID Lockdown in 2021.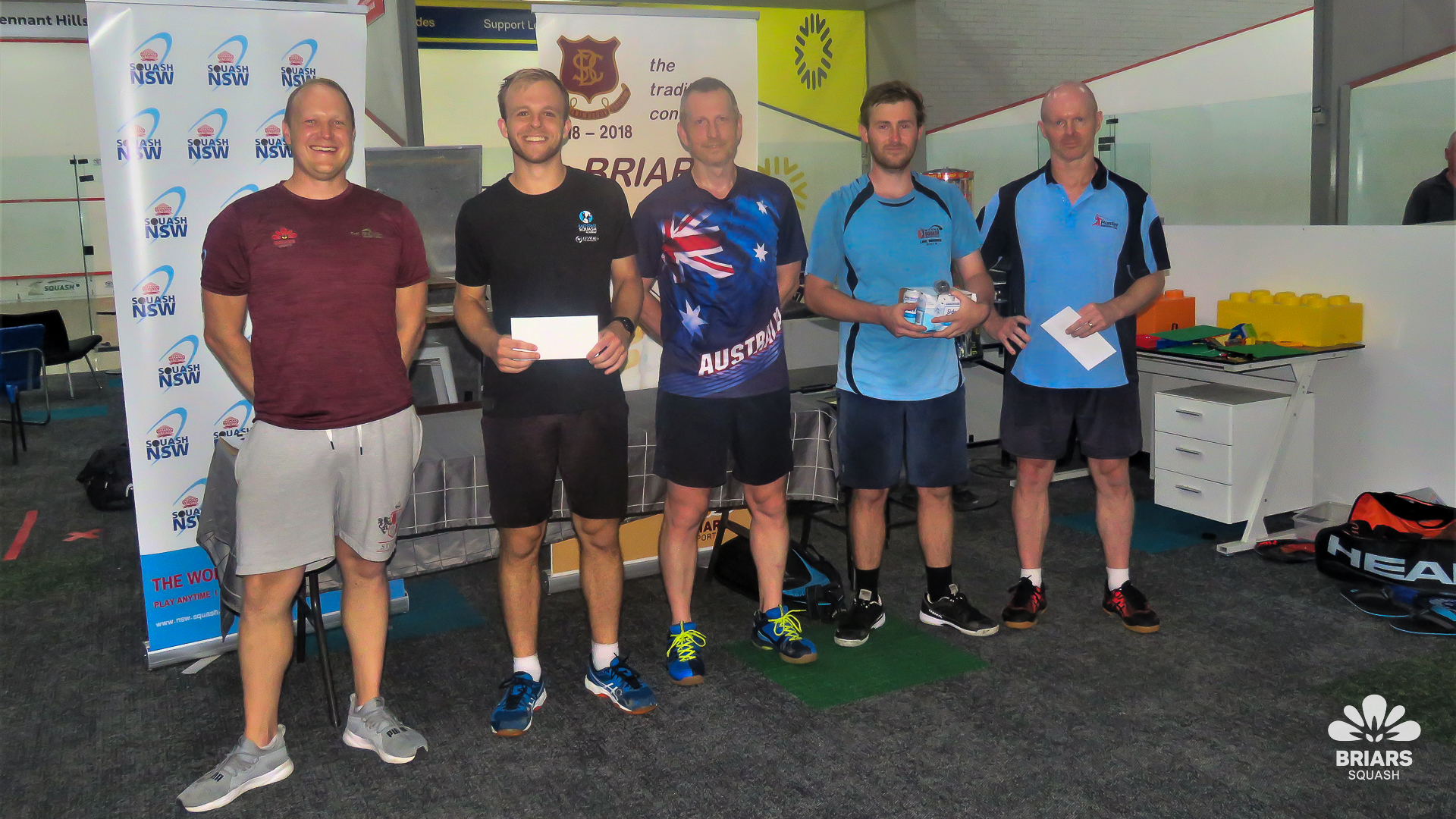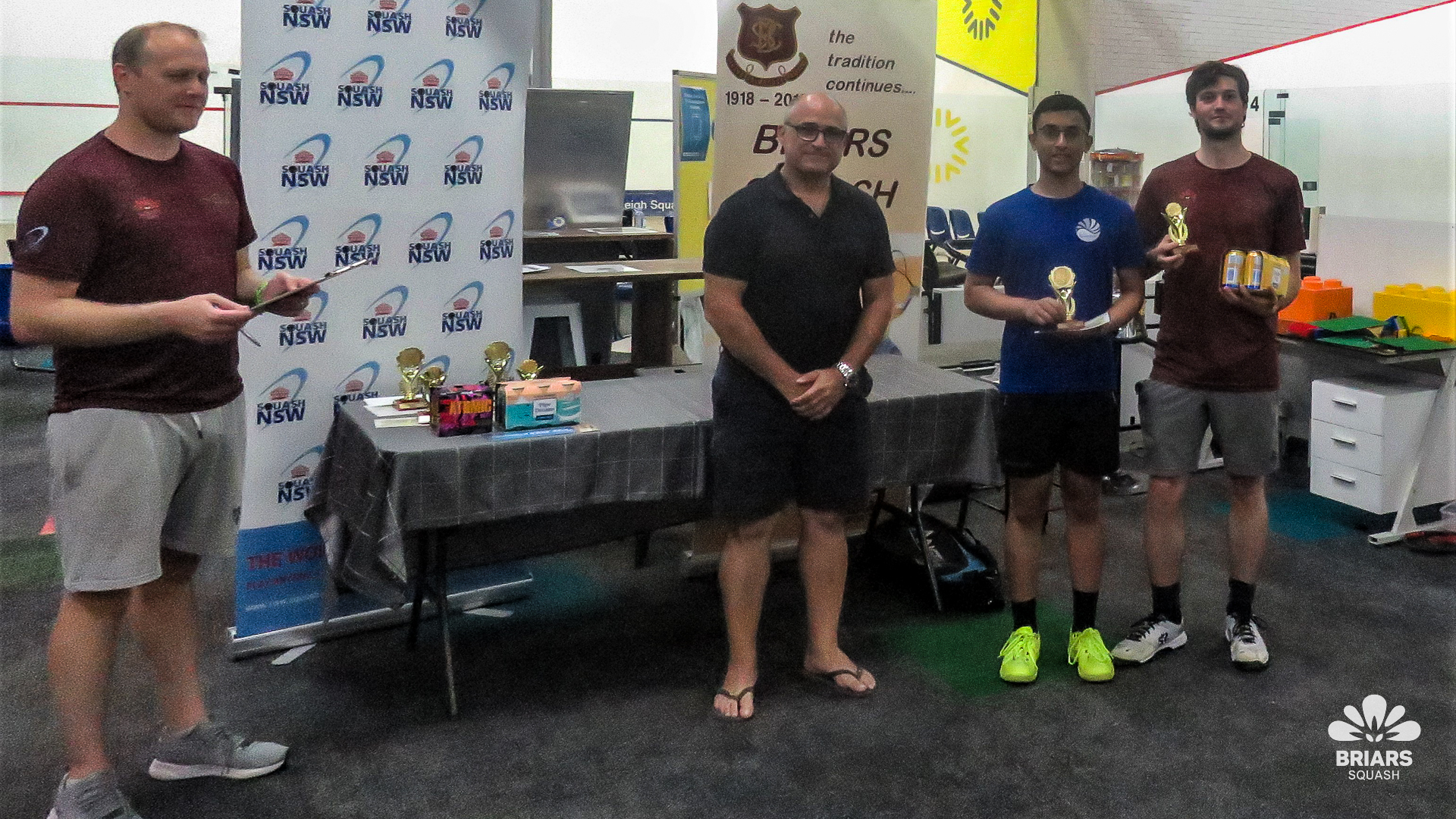 Briars Senior Squash
The 2022 Junior Briars Open competition had 7 Senior divisions with 54 participants.
Open Division
Bradley Fullick
Doug Odewahn-Oxley
Mick Fullick
Division 1
Williams Slade
Fahad Siddiqui
Michael Flannagan
Division 2
Kasper Cheung
Andrew Davis
Jennifer Wellby
Division 3
Kevin Willathgamuwa
Ben Williams
Mark Wilkinson
Division 4
Emmy Lamb
Brooke Pryor
Kieran Willathgamuwa
Division 5
Thomas Wang
Tom Sinodinos
Anna McRae
Division 6
Shanuka Samaranayak
Tomer Itah
Janelle Sinclair
Briars Junior Squash
The 2022 Junior Briars Open competition had three junior divisions with 28 juniors participating.
Junior Division 1
Emmy Lamb
Tom Sinodinos
Thomas Wang
Junior Division 2
Josh Markham
Fatimah Khan
Andy Wong
Junior Division 3
Benjamin Boardman
Jeremey Boardman
Logan Effendi