Briars Annual Rugby Lunch
The annual rugby lunch was held last Friday, 3rd December, after two years of false starts. It was worth the wait as 200 Briars Rugby and community members got together at Briars Sports to listen to the great Ella Brothers provide fantastic insights into their time playing the sport, in an interview with rugby legend Fab Fenton.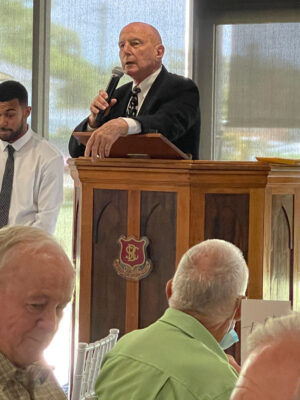 Further speeches from Chris Walker on our memorabilia as well as representatives from governing bodies were well received with the final cheers going to a special award for services to rugby to former Wallaby and current coach Mick Ellem for 50 years of service to the game.
Hats off to John Slender for organising and Briars Sports and The Backyard for putting on such a memorable day, that those in attendance will remember for years to come. As Mark Ella remarked on his exit; "How amazing to walk into a suburban rugby club to see so much history on the walls and a happy rugby community so intently following the game."
To see all the photos taken on the day; Click Here.