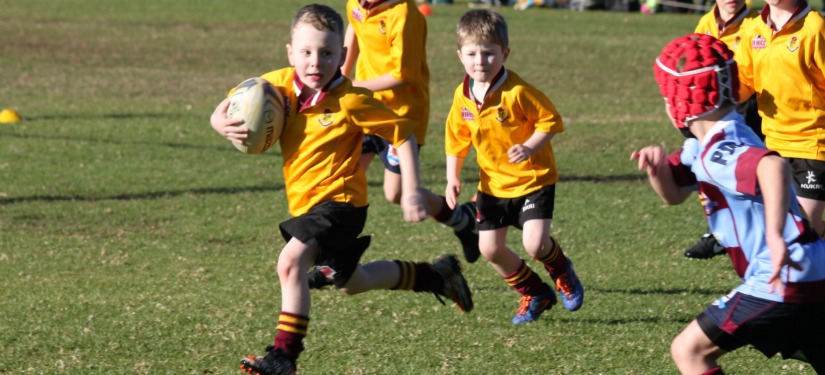 Briars Junior Rugby 2022
U6 to U9
2022 Rugby Link online registration is open to girls and boys aged U6 – U9 years of age. To register online in the 2022 Mini's Competition click on the button below.
2022 Fees:
Under 6's- Under 9's – $100 for the season. This includes Training Shirt, Jersey, Socks and Shorts.
Registrations for 2022 NOW OPEN.
Briars added Junior Rugby Union to its impressive list of sports in 2015 registering their first team in the Inner West Mini's Rugby Union Competition.
Mini's is the name given to Under 6 to Under 9 rugby union teams. Under 6s and Under 7s play touch rugby on a quarter size field. Under 8s and U9s play tackle rugby (with uncontested scrums and lineouts) on a half size field.
Training starts Thursday 24th February 2022.
Training is held from 5.30pm at Rothwell Park, Majors Bay Road, Concord.
Games will be held on Saturdays from 8.30am-11.00am at St Lukes Oval, Gipps St Concord.
The competition runs for 16 weeks, with the season starting in late March.
For further information please email juniors@briarsrugby.com or phone us on 02 9743 1907.